How Our Team Solved Its Internal Communication Needs With These Tools
Internal communication can make or break an organization. When an organization is running on all cylinders, everyone on the team uses the internal tools. The right tools keep everyone engaged and informed while also providing avenues for sharing knowledge and being productive. Internal communication is about more than productivity—it also promotes community and collaboration.
On the other hand, when a church—or any organization—feels chaotic behind the scenes, one cause is often a lack of buy-in for the communication tools or other systems and processes. In churches, striking a balance between proper structures for internal communication while maintaining an agile culture can be difficult because churches often deal with paid staff, volunteers, committees, councils, and the congregation. Getting the proper setup for your church should help provide clarity, build community, and improve your communication—first with one another, then with outward-facing communication.
At Church Juice, we're part of a ministry distributed across several states and provinces, time zones, and various programs. Like your church, ReFrame Ministries includes several smaller initiatives and programs that make up one cohesive ministry with one joint mission: "Relying on the guidance of the Holy Spirit, we create contextual media resources that proclaim the gospel, disciple believers, and strengthen the church throughout the world." While our team is likely a bit more dispersed than the staff at your church, the reality is even in a local church context, people aren't together all the time. Ministry calls people to be out with people or serve at various times with different schedules. Having a structured plan for communicating with one another can be helpful.

Here are the tools we use at Church Juice and ReFrame Ministries, including how we use them to help our internal communications thrive in a fast-paced ministry environment.
Slack
Slack is our primary communication tool throughout the week. If you're not familiar with Slack, it's an evolution of earlier Internet instant messaging combined with chat room features. Slack offers direct, one-to-one messaging. It also offers public and private channels to involve several people around a common topic, project, or interest. You can have as many channels as you'd like, and people can create their own.
We use Slack for direct, instantaneous communication. Our team expects that everyone is online and available on Slack when working. It's easy to update your status on Slack to let everyone know if you're busy—like focusing on a project, in a meeting, or running an errand.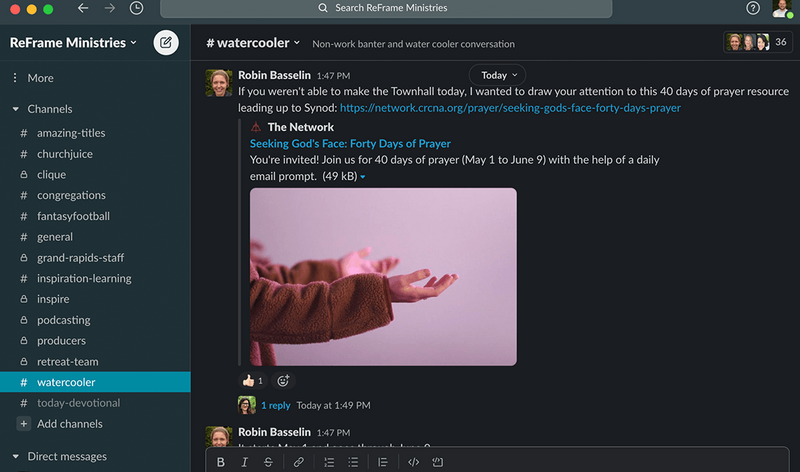 Email
Email isn't going anywhere, but our team relies sparingly on email among the rest of our ministry team. We send emails when we're addressing something more formal or conversing with people outside of our ministry (meaning they're not on Slack). We expect an email to receive a response, but probably not immediately—usually within 24 hours during the workweek.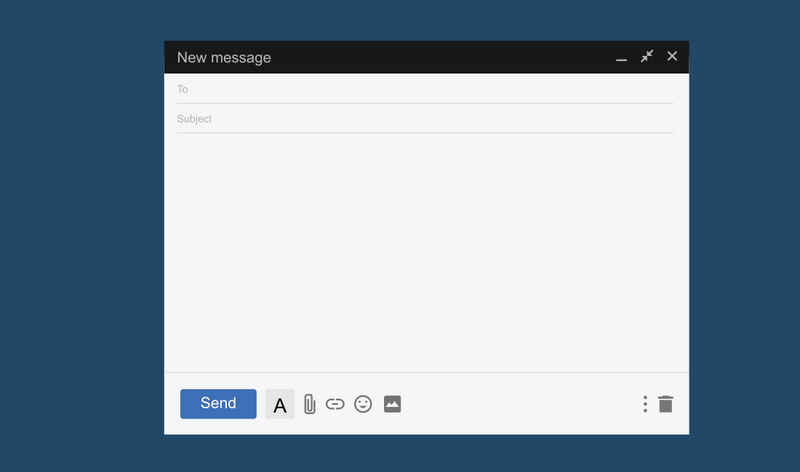 Google Workspace
Document storage and collaboration have gotten much more accessible in recent years. Our team uses Google Drive and Google Docs for our file storage and document creation. Using Google Workspace helps ensure everyone has access to everything they might need. Our team utilizes shared drives across the ministry, expecting that most files are on a shared drive unless. We create documents, spreadsheets, and presentations using Google Docs, which allows the team to collaborate and work together in real-time.
I recently worked with a couple of collaborators on the annual budget for my church. The people I worked with didn't use Google Docs, instead insisting on emailing Microsoft Excel files back and forth. Every time one of us shared an updated version of the spreadsheet, it needed to be saved as a new file. Fifty-seven versions (and files) of the budget later, we finally had a "Final Budget." The whole process made me have a deeper appreciation for the collaboration tools that Google Workspace offers.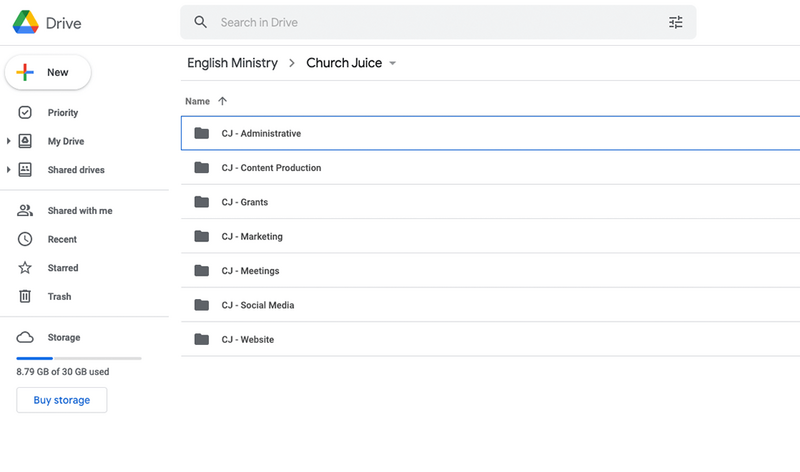 Asana
The last tool in our internal communication toolbelt at Church Juice and ReFrame Ministries is Asana, our project management software. Asana manages tasks and project collaboration across our entire team. The expectation for our team is that we include all jobs and projects in Asana—this helps the whole team see what others have on their plate, creates an organized system for managing needs, and provides accountability for everyone on our team. Having a tool like Asana offers an organized way for everyone to work together on larger projects. It also means there's a place to keep track of individual tasks—and even a place to "brain dump" ideas or things to get to in the future.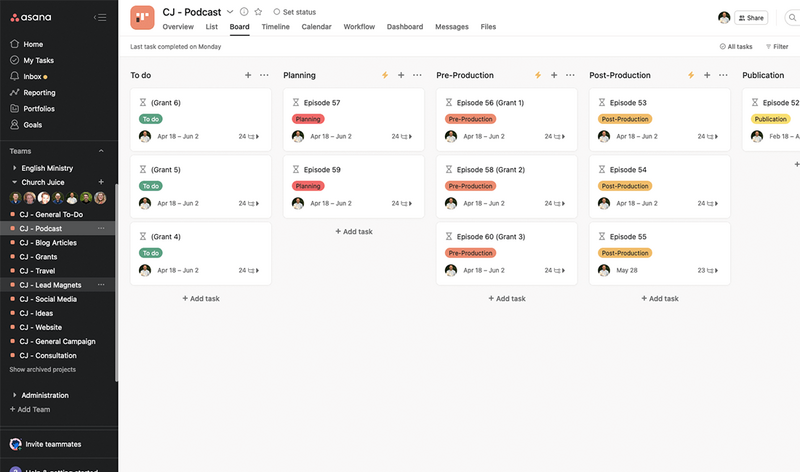 These are the primary internal communication tools we use at Church Juice. While any given service might not work for every scenario, I hope, at a minimum, it gets you thinking about how you might adapt your tools or find a solution that meets your church's unique needs.
If you need some additional assistance to figure out how to build a system that works for your church, reach out to our Church Juice team. We love working with churches to create effective communications!